Simple Ways to Save When Hosting a Memorial Day Celebration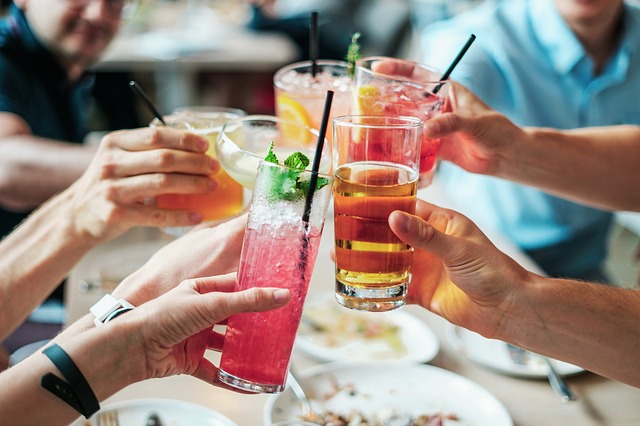 Nothing says summer like a big backyard Memorial Day bash. But if you are working on a tight budget, you may be worried about being able to really wow your guests without blowing all of your summer savings. Thankfully, kicking off summer with a backyard party does not have to cost you a fortune. Here are some tips to keep those party expenses down.
Beat the Heat and Impress Guests With Grilled Dishes
If you want to avoid the stress of cooking for a backyard full of people, think about breaking out your grill. Preparing foods on a grill can be an easy and healthy way to feed your hungry guests, so long as you follow some basic grill safety. If it's been a while since you've used your grill, check it over for signs of wear or damage to fuel lines. You should also be sure that gas or charcoal grills are operated in well-ventilated areas outside, to avoid hazardous fumes or smoke. From pork chops to potatoes, there are so many grilled party food options that will keep you within your budget, and keep your guests happy. If you need to buy a new grill, you can score a quality gas grill for less than $200. Some are even portable, so you can take your new grilled recipes on those summer road trips and camping adventures.
Cut Down Costs for Additional Appetizers and Side Dishes
Once you have your main course figured out, you will want to come up with a few appetizers and side dishes, too. Try to plan your menu out well ahead of time and then hop online to search for grocery store offers and coupons that can help you trim your party budget. Most stores have apps where you can find digital coupons, but you can snag offers directly from vendor websites, too. Another fun way to curb the costs of your Memorial Day meal is to ask guests to bring dishes or ingredients for a potluck. Typically, hosts provide a meat or main dish, and guests provide the rest. You can get even craftier too and ask your friends to bring fixings for a smores bar or another fun dinner idea.
Keep Drinks Simple With a Signature Cocktail and Beverages
Nothing drives the costs of entertaining up like a fully stocked bar. So, instead of offering multiple choices, keep things cheap and easy with a fun summer punch. You can jazz up your drink menu by whipping up a big batch of Moscow mules or keep things more traditional with a sherbert-infused punch. Offering a single cocktail or punch allows you to easily pick up enough budget-friendly mixers and alcohol to keep the drinks flowing for your guests. It's also a good idea to offer non-alcoholic options. So use the coupons you snagged earlier to stock up on bottled water and consider making some fun non-boozy summer drinks. Tropical-themed drinks like pineapple ginger sparklers and starfruit sangria will impress your guests and keep them refreshed, too.
 Make Sure You Have Enough Seating and Some Spots to Eat
Now that you have all those delicious summer foods and drinks planned out, your guests will need some areas to relax and enjoy them. If your backyard is lacking the necessary patio furniture, don't sweat it! There are tons of places to find killer deals on outdoor chairs, tables, and lounge sets to deck out your patio and yard. You can usually score budget-friendly finds at stores like Target or Costco, or you can even make some custom pieces of your own. If you're comfortable with a set of tools, and can find free or inexpensive pallets, you can easily create DIY outdoor furniture, including posh daybeds and cozy coffee tables. For an even cheaper way to offer additional seating, ask your guests to bring their own folding or lawn chairs.
Don't let a limited budget limit your fun this Memorial Day! By being savvy when planning your menu and looking for simple ways to save on your furniture and decor, you can throw a budget-friendly summer BBQ your friends and family are sure to remember!
Author:
Carrie Spencer
Thespencersadventures.net

Photo Credit: Pixabay