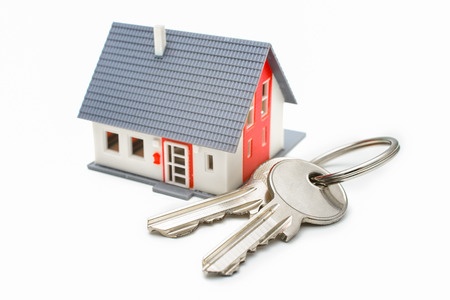 You are ready to move to your next step in life but you also need to sell.  The thought of this can be overwhelming to most people especially if you need the money from the sale of your current home in order to purchase your new home.  My goal as your real estate agent is to coordinate both transactions to close on the same day, this way you are only homeless for a few hours.
Most likely if you have made it here, you have already been on the "I'm a buyer" and/or "I'm a seller" page because you are both.  If you haven't please do go there, there is a ton of valuable information for you there.  In an effort to not be repetitive, I am going to try to keep this page down to just the things you need to know to coordinate both at the same time.
Things we need to consider:
Our first steps will be to figure out what your home is worth on the market and also to find out with a qualified lender what your budget will be. We will also want to find out if you are able to qualify without selling your existing home, just in case we need that option or you prefer that option.
How would you like to roll? Most people will need the money from the sale of their existing home to purchase their new home but some can manage both and prefer the convenience of being able to completely move out of their older home before putting it on the market.  There are many benefits to this including the ability to allow showings at any time without having to go into a cleaning frenzy to get it "show ready".  This make it easier for potential buyers to get in which really helps to sell your home quickly.  This is not an option for many but if this is they way you would like to proceed, it is the easiest way to coordinate both transactions.
Now we determine how to proceed.

If it is a seller's market (meaning that seller's have the advantage) we would want to get your home on the market immediately and make the sale contingent on you finding suitable housing. The reason for this is it is very unlikely a seller will want to accept your offer to buy if you don't already have your current house under agreement.   There are way to many other buyers to pick from!
If it is a buyer's market (meaning that buyers have the advantage) we would want to find your home first and make your purchase contingent on the sale of your existing home. When it is a buyer's market there are lots of homes for sale so buyers have the ability to pick the home they want, sellers have to cater to the buyers because there are more sellers than buyers.  While you are doing this, we are working on improvements on your home to position in in the market in the best possible light so when we go live, we really shine.

Closing day. Unless you are able to have both houses at the same time and have a nice slow leisurely move, our goal will be to coordinate so that we closing on the house you are selling in the morning and close on the house you are buying right after.  This way you are only homeless for a few hours and you only need to store your possessions in the moving truck for 1 night.  We do everything possible to make this happen but it does mean staying organized and on top of the details.
Contact me for a no obligation meeting if you would like to find out what your home is worth and plan a time line to get things started on your home sale and home search.  I look forward to working with you!
Anna Shelbaer, Realtor  978-590-6611
Licensed Real Estate Agent in Massachusetts and New Hampshire.