If you've come to this page, you are thinking about or are ready to buy a home!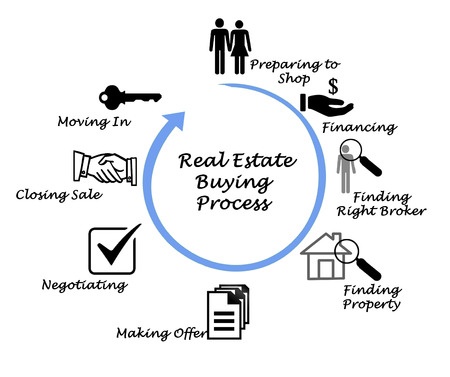 I am an accredited buyer's representative (ABR) and I have gone through specialized training with the National Association of Realtors to receive this accreditation. This means that I have received training beyond the standard licensing requirements so that I can serve you better.
There is no need to memorize any of the steps to home buying, I will walk you through the entire process, start to finish but here are the steps we will take.
Find a mortgage company/bank and get a pre-approval letter. I can't say how important this is.  Until you have this, you are "flying blind".  Speaking to a loan officer will help you to actually know what your budget is and what your payments will be.   Not all loan officers are equal, make sure you shop around.  I can guide you through this process and provide several names of loan officers that I have worked with in the past that have proven their value to me.
Create a must have list and a wish list. Now that we know what your budget is, it is time to figure out exactly what you need in your home.  For this we should have two lists.

Must have: This is the list of things that you cannot live without in your new home.
Wish list: This is the list of things that you would love to have but if it's not there, the home is still a possibility.

We start searching for the perfect home. Now that we have our budget and our list of needs and wants we will begin our search for your perfect home.  I will set you up with property alerts that you will receive every morning if there are new listings that fit your needs.  I will also be on the look out during the day. Once we find the possibilities, we will go out and see them!
Write an offer. Once you've found the perfect home, we write and submit and offer.  I will handle all the paperwork and guide you through the options for this step. With this offer you will write a check for an "Earnest Money Deposit"  This amount will be determined when we write the offer.  If your offer is accepted, I will deliver your check to the list office and they will deposit it into an escrow account to be held until closing.  This deposit is applied towards your purchase.
Negotiate the offer. It is possible the seller will return with a counter offer, if they do, we may have a few days of negotiating back and forth.
Home inspection. If your offer is accepted and you opt to have a home inspection. This would happen now. I will give you a list of home inspectors or you can find your own. There will be a deadline that we have included in your offer so the home inspection will need to be completed before the deadline.
Select an attorney. If it appears as though you are satisfied with your home inspection and you will move forward on your purchase you should now select your real estate attorney to help you to negotiate the purchase and sale agreement and understand all of the legal paperwork you will have to go through. It is not required you have an attorney but it is highly recommended. I cannot as a real estate agent answer legal questions for you. I can give you a list of attorneys at this point.
Sign purchase and sale agreement. Once the home inspection has been completed it is time to sign the purchase and sale agreement.  There will also be a deadline for this and I will monitor that deadline.  In the days leading up to signing, the buyer's and the seller's attorneys will be negotiating the purchase and sale and getting it ready to sign.  Once it is ready, your attorney will explain it to you and make sure you are comfortable with it.  After that, your attorney will send the final purchase and sale to me to circulate for signatures.  When the purchase and sale is signed, you will pay a "Supplemental Deposit".  The amount will be predetermined in the original offer and will be based on the sale price.  Almost always this can be paid with a personal check although in some cases the listing office or the attorney will require a bank check.  Once the purchase and sale agreement is signed I will deliver your check to the list office and they will deposit it into an escrow account to be held until closing.  This deposit is applied towards your purchase.
I forward your fully executed purchase and sale agreement to your loan officer and both attorneys. The full approval process and research process on their end is started.
Check with your loan officer. You need to check with your bank immediately and give them anything they may need from you.
Arrange your utilities. I will send you a reminder 14 days before closing.  You will need to call any utility companies you need for your new home and arrange for the billing to be transferred to your name.
Arrange your move. It is time to arrange any moving trucks, movers, packers or anything else you may need to help you move.
Sign Closing disclosures. Your loan officer will send you a closing disclosure that will list all of your costs for your purchase and instruct you with an amount to bring to closing.  Be sure to sign this right away.
Get a bank check for closing. Always wait till the day before closing because often the attorney will make small adjustments to the amount of money that you need to bring to closing. You will need to bring a bank check written to yourself. You will sign the back at the closing table.
Final Walkthrough. Just before closing we will go to your new home and do a final walkthrough to be sure the seller hasn't damaged the home while moving out.  We will arrange this once we have a time and location scheduled for closing.
Closing. Yay!  We made it to the closing table. On closing day be sure to bring your driver's license, a bank check and your personal check book just to be safe. I will bring you a pen   We will all meet at the closing table where you will sign all of your mortgage documents and the documents that will make you the official new owner of your home.  Once your bank has "Funded" the transaction, your attorney will record the paperwork with the registry of deeds and then you are officially a home owner and we hand you the keys!